Every year September is the 'Childhood Cancer Awareness Month'. Worldwide extra attention is given to childhood cancer. This month helps to highlight the impact of cancer on children and their families who are affected by it. Of course, the Princess Máxima Center for Childhood Oncology in Utrecht also raises awareness about this.

Ambassadors
Today, Chantal Janzen, Bas Smit, Maan, Robert Doornbos and Sunnery James & Ryan Marciano, ambassadors of the Princess Máxima Center, visited all the children currently being treated in the center.
This day was dedicated to #ShineGold, the international awareness campaign for childhood cancer, where several buildings in Europe are highlighted and photographed in gold. Children are a precious treasure, which is why the 'golden ribbon' symbolizes children with cancer, their families, all carers and the importance of scientific research.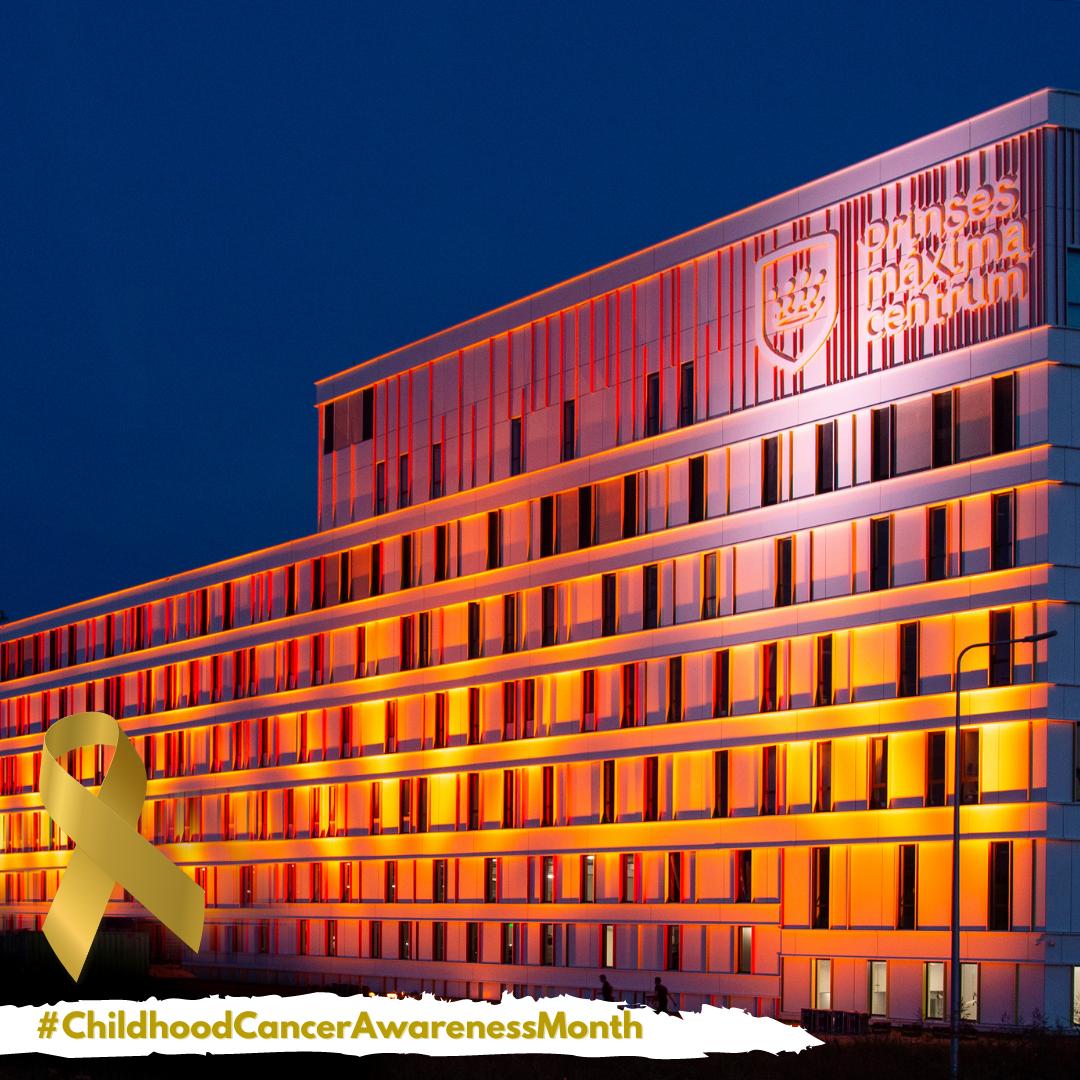 Dare to dream
During the 'Childhood Cancer Awareness Month', the Princess Máxima Center not only focuses on childhood cancer, but we also like to look at the future of children with cancer. What would they like to become? After all, everyone dreams of that. Every year in the Netherlands about 600 children are diagnosed with cancer, of which unfortunately still 1 in 4 children pass away. For these children, their dreams about the future sometimes take a different turn, are interrupted or even shattered. In the video 'Dare to dream...' Luke (17), Yuna (14), Jitte (12) and Jula (7) talk about how they see their (golden) future. All four of them have childhood cancer, but still they look forward to the future with a lot of confidence in their own way.